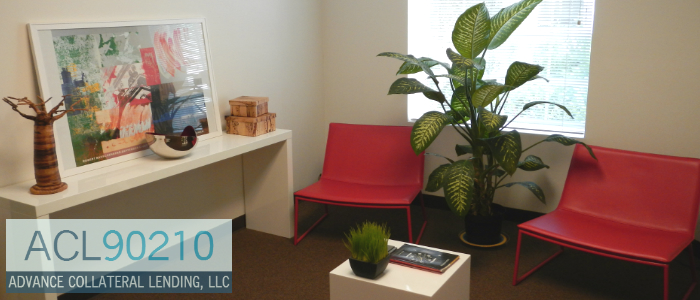 28+ years experience in jewelry and loans
Aside from our expert and in-depth knowledge of all things jewelry (gold, silver, platinum), coins, watches, diamonds and other precious gems, we have over 28 years of experience in the collateral lending business. Also known as a pawn shop or a pawnbroker, we are collateral lenders who help you turn your personal property into usable cash.
Discrete, private, secure, fast transacations
We loan against your jewelry, watches, and estate items or buy them outright, depending on what you need. While other pawn shops have very little privacy, and some are even broadcast to the public as reality shows, we do things differently: we offer you a secure and private environment to conduct your transaction discretely. It's nobody's business but your own how you handle your personal property and how you choose to use your assets.
Licensed in the state of California and the city of Beverly Hills
We're licensed with, and located in, the City of Beverly Hills (License #19100970). We adhere strictly to all federal, state, and local laws and regulations of collateral lending — this a highly regulated industry.
What does that mean for you?
It means that your loan is protected by the laws regulating all pawnbroker transactions in the state of California. We're bonded, insured, and our license gets renewed every two years.
It means that, on a 4-month loan, you are entitled to a 10-day grace period when your loan expires, to give you ample time to redeem or renew your loan.
It means that the loan rates we charge are the mandated, regulated rates in the state of California.
We are a member of the National Pawnbrokers Association, the California Pawnbrokers Association, and the Beverly Hills Chamber of Commerce. We are active in these professional organizations because we want to give back to our industry and community but mostly because we strive to stay current on the latest happenings in governmental regulations that may affect how we conduct our business.
For basic information about collateral lending, please read Collateral Loan Frequently Asked Questions (FAQ).

We believe in your right to be informed
Aside from complete transparency in all aspects of your loan and highest standards for ethical conduct, we firmly believe that your being informed and educated about jewelry, watches, and collateral lending, makes you a better consumer. So much so that we started a blog to bring you the latest news from our industry, informative articles from our pawnbroker perspective, as well as fun facts and information about jewelry, fine watches, and happenings in Beverly Hills.
To receive the new posts by email, please subscribe to our updates. You can choose the frequency with which you receive our news (immediate notification when published or a weekly summary) as well as decide which news to receive (blog articles or general ACL news and specials). If you have a topic in mind that you'd like us to write about, please let us know!
Thank you for visiting our website. We look forward to serving your short-term loan needs.
~ ACL90210 | Advance Collateral Lending, LLC.